Root
>
Graphics
> Browse: G
Wed, 22 February 2017, 12:00:03 am

Glassix is an application designed to quickly and easily create userbars, badges, banners, and much more.
Mon, 16 November 2015, 7:00:01 pm
Capture and upload screenshot or screen cast in one click? You don't have to use complicated programs, just run this simple application to capture a screen picture or even video with single click and share it with friends. Instant screenshot sharing!
Wed, 27 May 2015, 7:00:05 pm
Turn yourself into an artist and create stunning graphic designs and art for your business or just for fun. You can create web buttons, icons, logos, website graphics, cartoons, t-shirt designs, posters or anything else.
Thu, 16 January 2014, 11:00:40 pm
The program extract all frames from a GIF file. Enter the full path to your GIF files, enter the output path where GIF Frame Extractor will write the GIF frames. To extract the frames from a GIF file just double-click the file in GIF Frame Extractor.
Fri, 1 March 2013, 12:00:01 pm

AutoCAD plugin that supports georeferencing of raster images in plain AutoCAD
Mon, 10 December 2012, 12:00:01 pm
GIF Optimizer is a nice utility you can use to easily optimize GIF file for your website. Savings of up to 90% in file size is possible, which can decrease web page download times, save the disk space and reduce bandwidth charges.
Tue, 3 July 2012, 10:00:17 pm
A Windows software for representing geographical data on Google Earth as contour lines or grids. GEPlot reads input data as fields delimited ASCII, Surfer ASCII GRD format and Microsoft Excel format.
Fri, 11 May 2012, 11:00:01 am

Greeting Card Builder is a useful program which was specifically designed to create stunning photo greeting card for Thanksgiving, Christmas, Easter, New Year, Valentine's Day, birthdays, anniversaries, or any occasion.
Wed, 25 April 2012, 10:00:07 am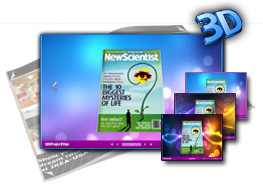 Gorgeous style of 3d page flip themes is free for the flipping book users to download and use. The package of the Gorgeous theme has three templates in it and each one show you the gorgeous light and pattern
---